Aeonium arboreum 'Zwartkop'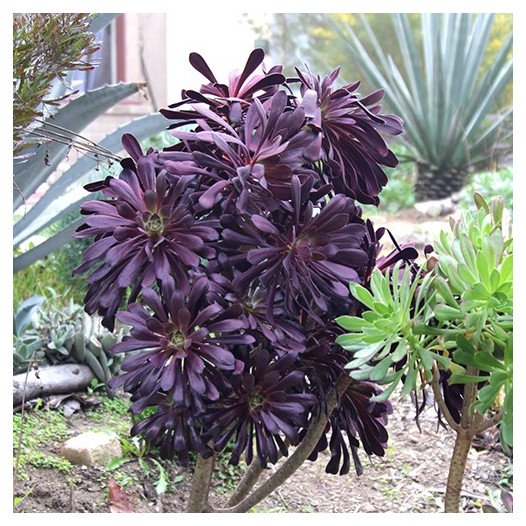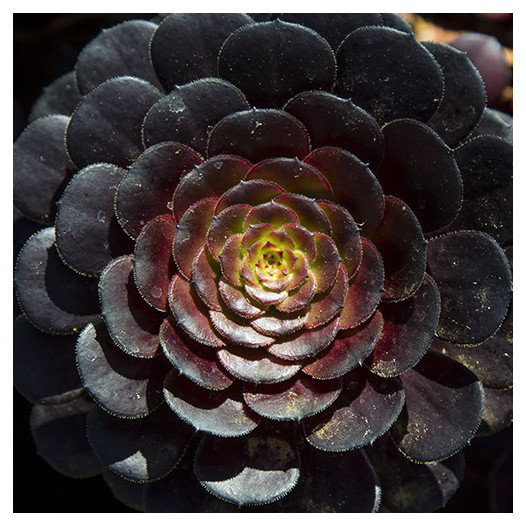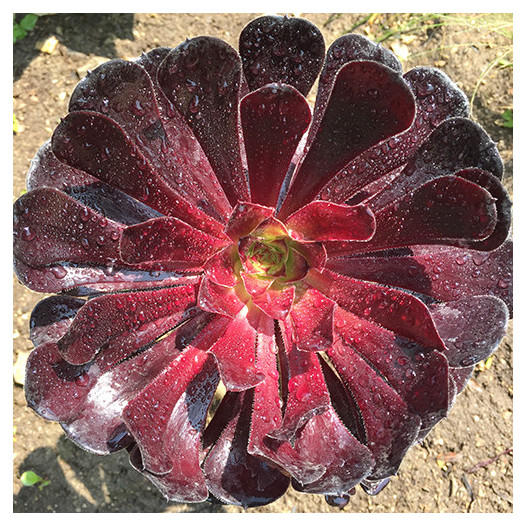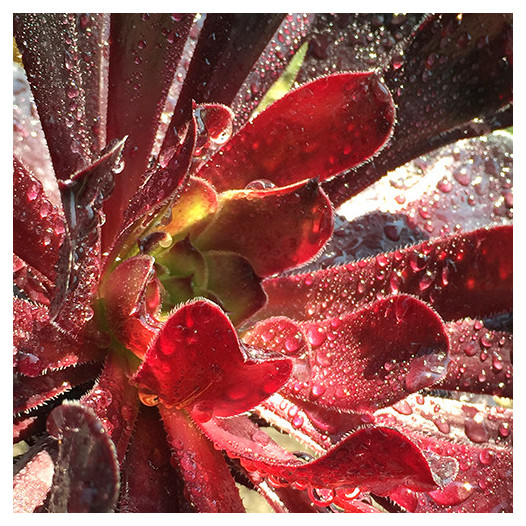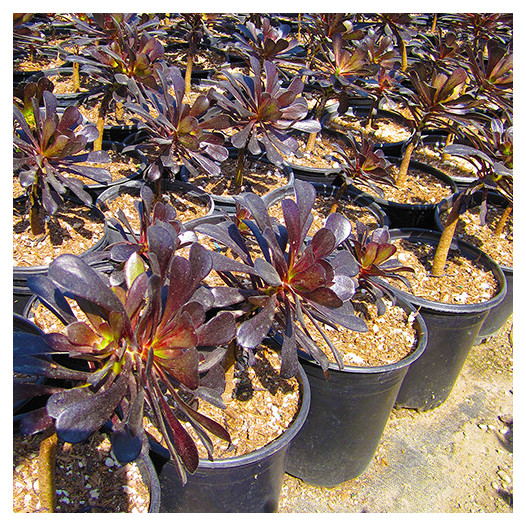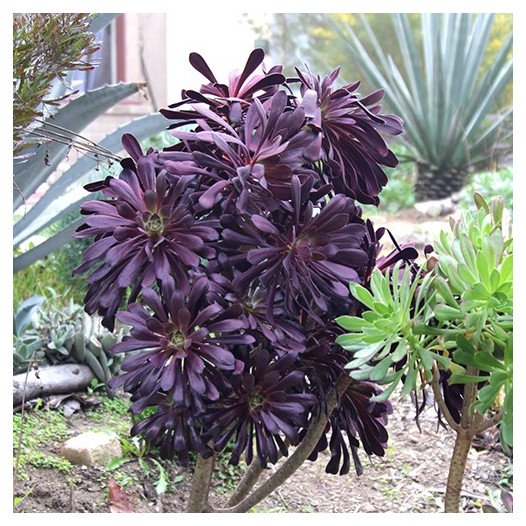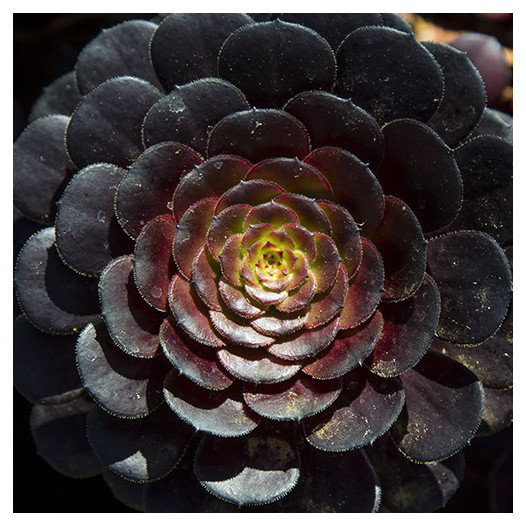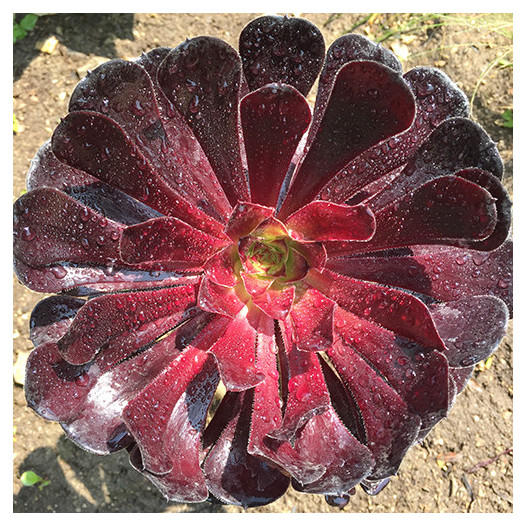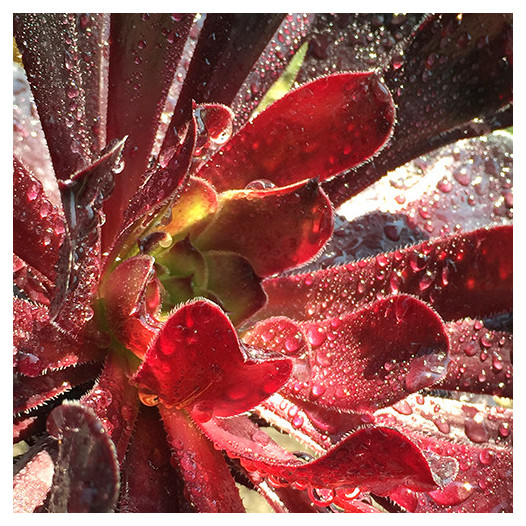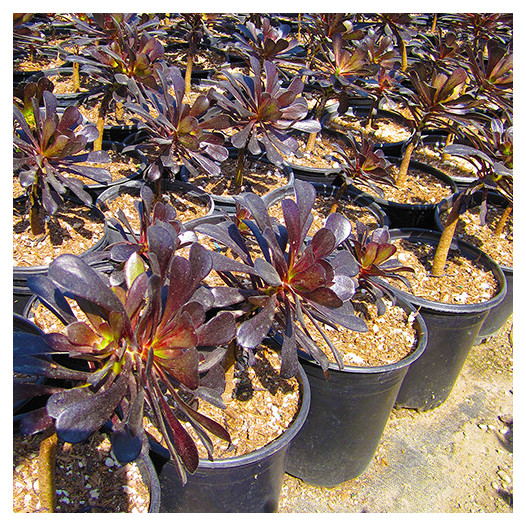 Aeonium arboreum 'Zwartkop'
Aeonium arboreum 'Zwartkop' is a bold, vibrant Black Aeonium with perhaps the darkest and riches color of all Aeoniums.  The center still has some lighter burgundy tones to it but for the most part, the whole rosette is a deep dark blackish burgundy.  The stems are ridgid and upright growing to about 4 feet tall and wide.  The Black Rose Aeonium will produce a dramatic cone-shaped yellow flower in the Summer.  Very drought tolerant, requiring little supplimental water in the Summer.  Aeonium arboreum 'Zwartkop' is deer and seacoast tolerant as well.  Plant in full sun only in cooler climates.  Provide well-drained soils.  Hardy to about 30 deg. F.  Native to the Canary Islands of the Atlantic Ocean. 
---
Attributes: Drought Tolerant, Xeriscape, Southwestern Garden, Mediterranean & Tuscan Garden, Seacoast Tolerant, Cacti & Succulents
---
Proper planting technique will help your plants thrive! Follow these simple steps to help your plants establish quickly, develop a strong root system, and live longer:
Properly dig the hole
Amend the soil to suit each particular plant
Place the plant and backfill the soil
Provide ample water for each particular plant
Review our how to plant guide!
For detailed information, please download our planting guides:
We deliver to Southern California including Los Angeles County, Orange County, San Diego County, Riverside County, Imperial County, Ventura County, Santa Barbara County, and neighboring areas.
List of delivery zones and rates.

| Delivery Zone | Delivery Rate |
| --- | --- |
| Zone 1 | $69.00 |
| Zone 2 | $89.00 |
| Zone 3 | $109.00 |
| Zone 4 | $139.00 |
| Zone 5 | $179.00 |
| Extended Delivery | Contact Us |