Euphorbia tirucalli 'Sticks on Fire'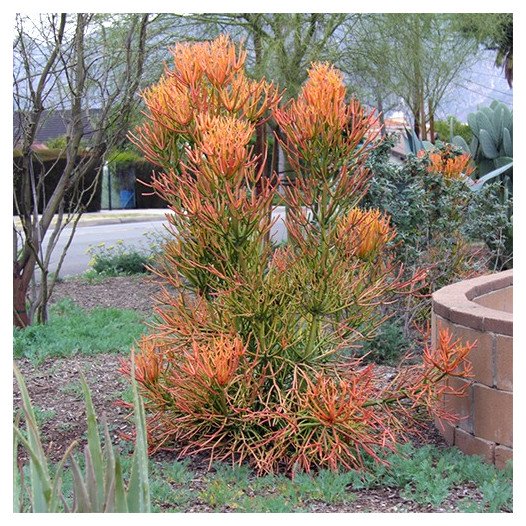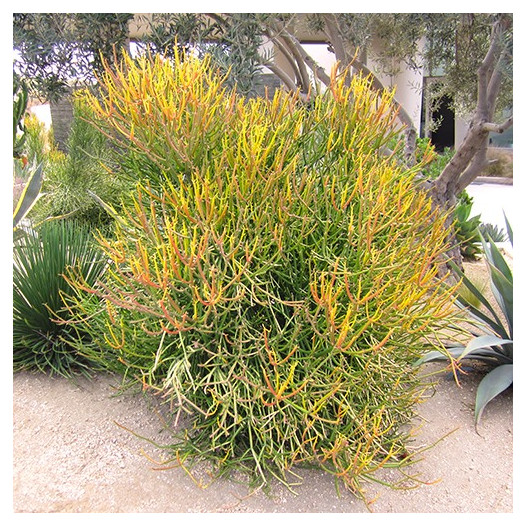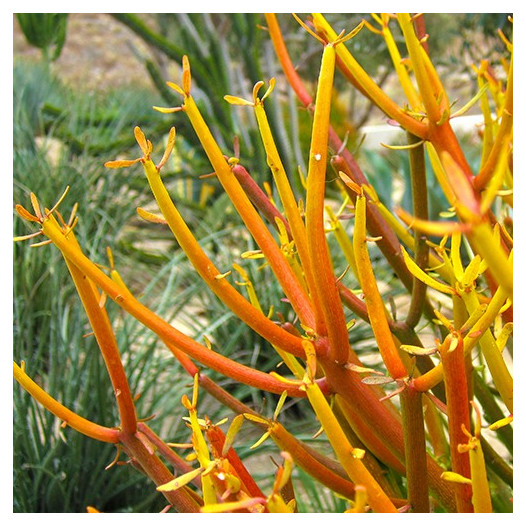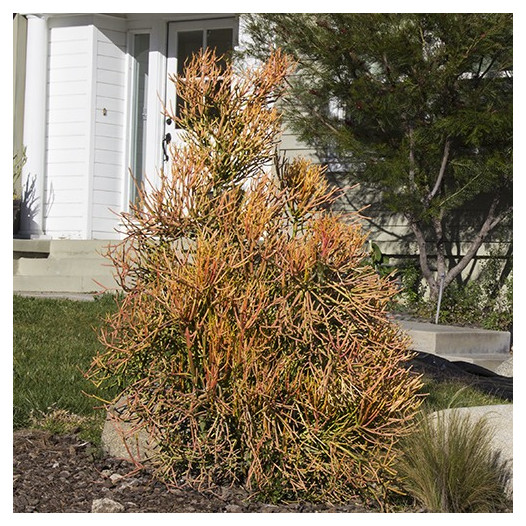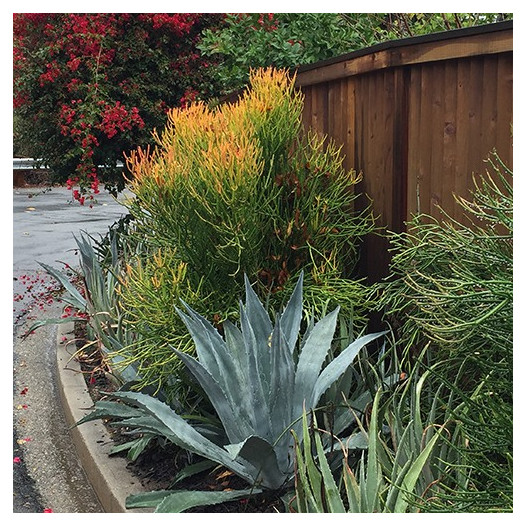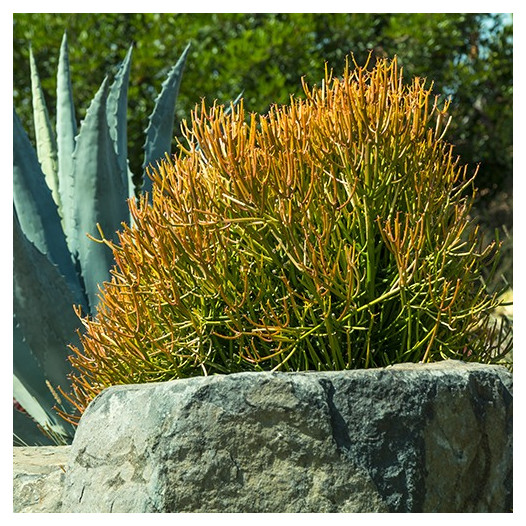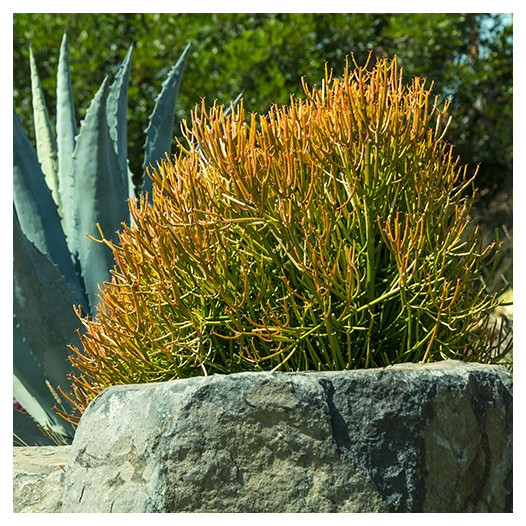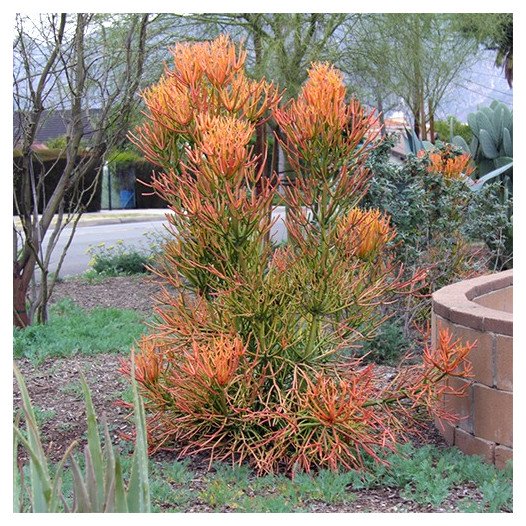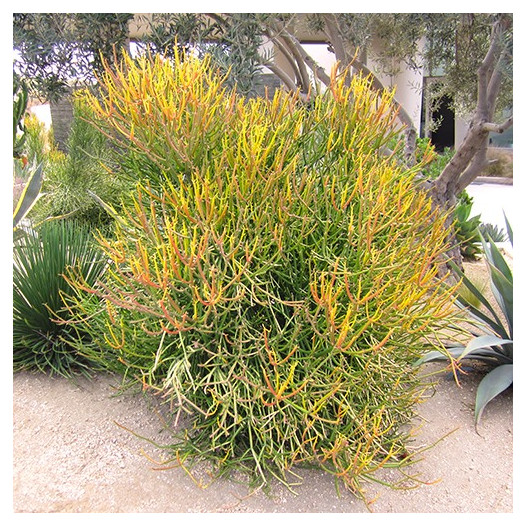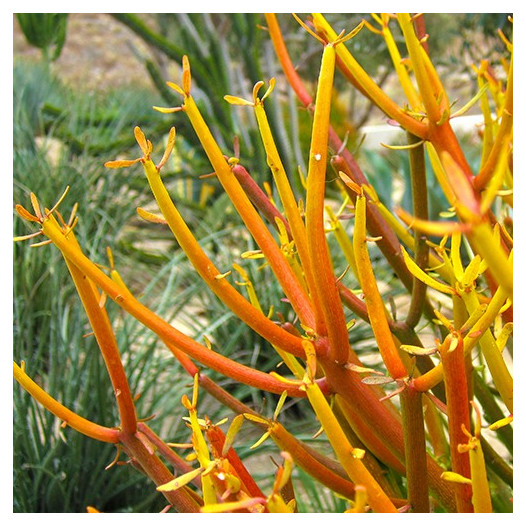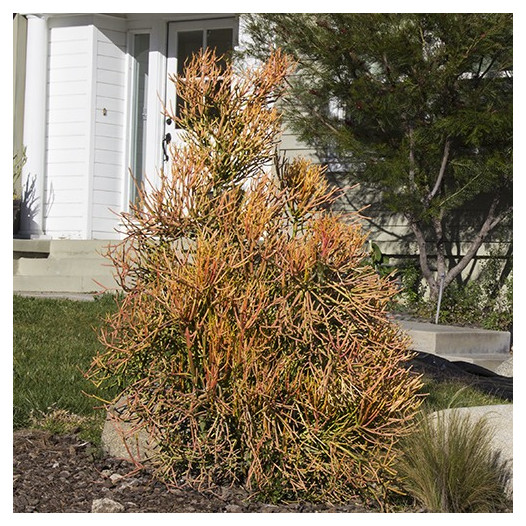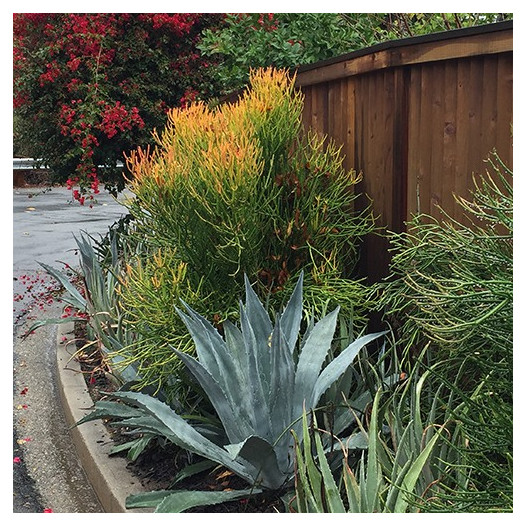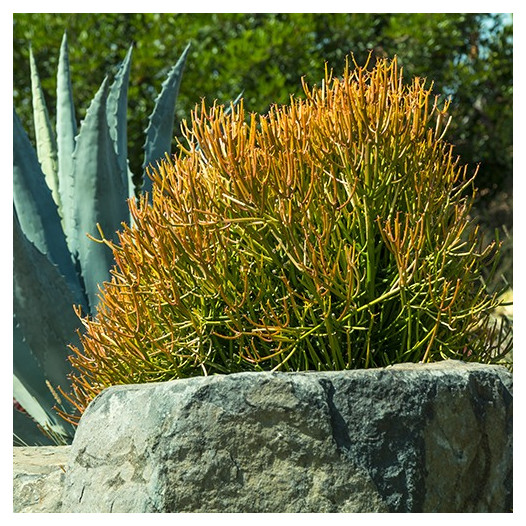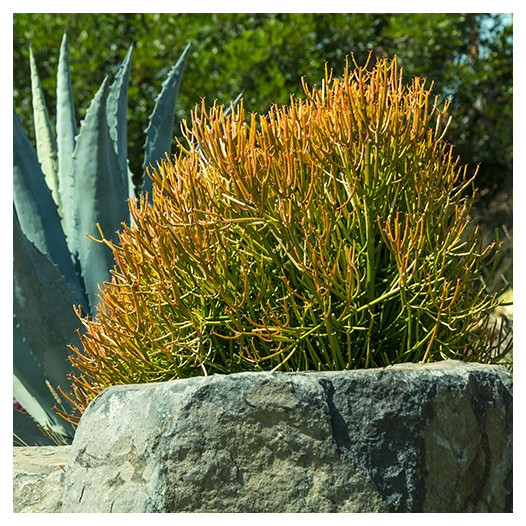 Euphorbia tirucalli 'Sticks on Fire'
Make sure to put on your sunglasses when you look at Euphorbia tirucalli 'Sticks on Fire', sometimes called 'Firesticks'.  It's name is most appropriate as the slender foliage of this succulent literally looks like it's ablaze!  Pencil plant can reach up to 2- plus feet in height but can be kept smaller in pots.  The more sun it gets, the more 'fiery' it appears.  It can still flourish in light shade but will be more green in color.  One thing to note, the sap of this plant sticky/milky and may cause irritation to skin as there are mild toxins.  Evergreen, very drought tolerant, hardy to 32 deg. F. Native to South frica.  One of our favorites!
---
Foliage: Evergreen
Sun Exposure: Full Sun/lite Shade
Water Needs: Low
Bloom Season: Na
Mature Height: 6-7'
Mature Width: 4-5'
Attributes: Drought Tolerant, Xeriscape, Southwestern Garden, Mediterranean & Tuscan Garden, Seacoast Tolerant, Cacti & Succulents
---
Proper planting technique will help your plants thrive! Follow these simple steps to help your plants establish quickly, develop a strong root system, and live longer:
Properly dig the hole
Amend the soil to suit each particular plant
Place the plant and backfill the soil
Provide ample water for each particular plant
Review our how to plant guide!
For detailed information, please download our planting guides:
We deliver to Southern California including Los Angeles County, Orange County, San Diego County, Riverside County, Imperial County, Ventura County, Santa Barbara County, and neighboring areas.
List of delivery zones and rates.

| Delivery Zone | Delivery Rate |
| --- | --- |
| Zone 1 | $69.00 |
| Zone 2 | $89.00 |
| Zone 3 | $109.00 |
| Zone 4 | $139.00 |
| Zone 5 | $179.00 |
| Extended Delivery | Contact Us |