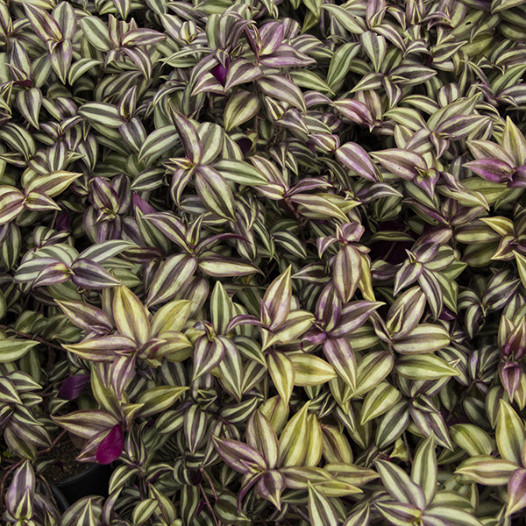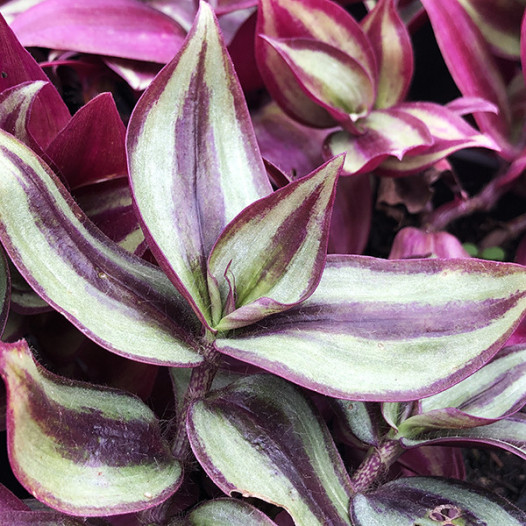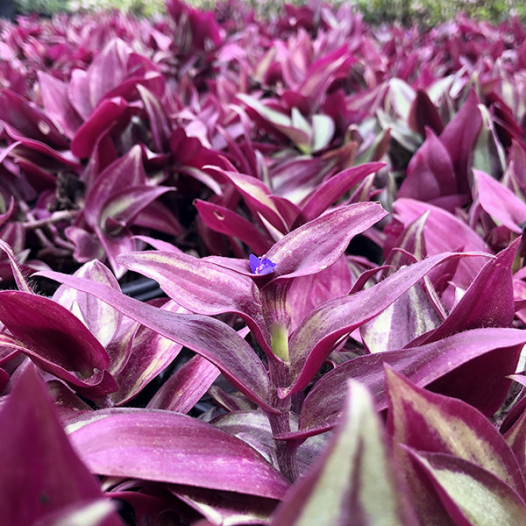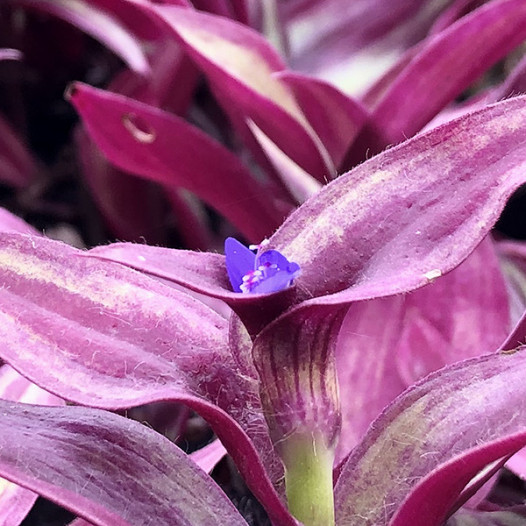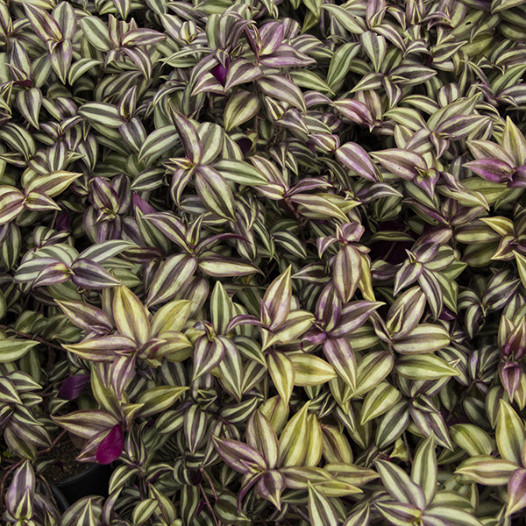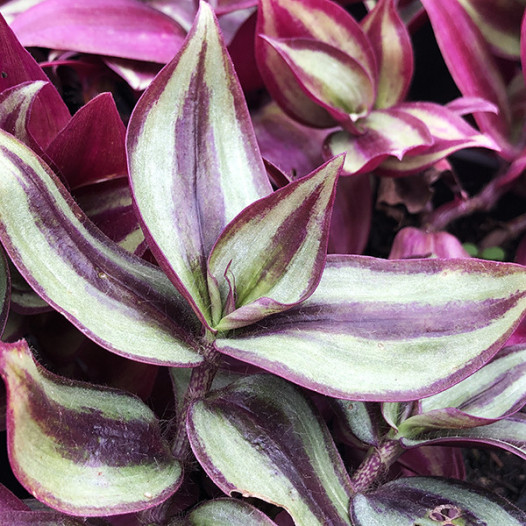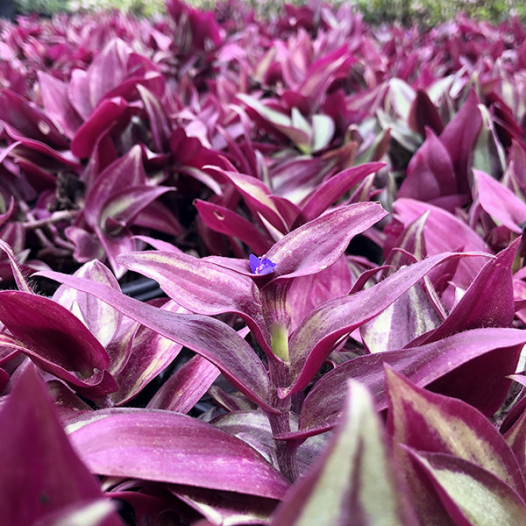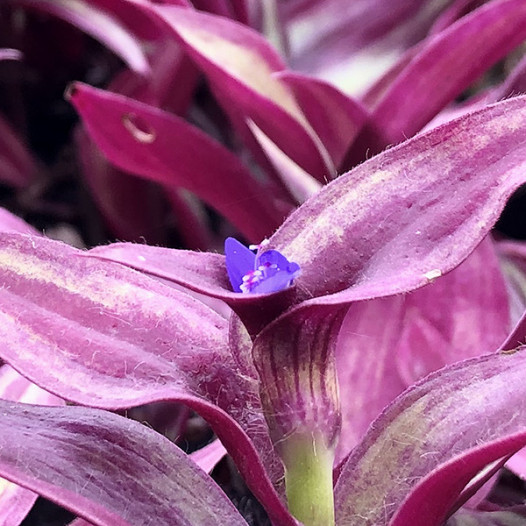 Tradescantia zebrina, commonly known as Spiderwort or Wandering Jew, is a brilliantly colored low groundcover.  The leaves have unique variegation on the top, and the underside of the leave is a vibrant contrasting deep purple.  Use Tradescantia zebrina in hanging baskets, as a bordering plant, or a low accent plant indoors.  It's native to areas of Mexico, and Central America. It can adapt to many soil types and is very easy to grow.  Keep the soil most but not soggy for best growth results.  When overwatered, root rot may develop.  The plant typically does well with no additional fertilization.  Tradescantia zebrina is also very easy to propigate from cuttings.  USDA Zones 9-12.  
NOTE:  Variegation differs per plant.  
Other names this plant may go by: Tradescantia fluminensis, T. pallida, T. zebrina
---
Foliage: Evergreen
Sun Exposure: Bright Indirect Light
Water Needs: Low/moderate
Bloom Season: Repeatedly
Mature Height: 6-12"
Mature Width: 1-2'
Form: Prostrate
Usda Zones: 9,10,11,12
Attributes: Indoor Plants, Tropical Garden, Shade Plants
---
Proper planting technique will help your plants thrive! Follow these simple steps to help your plants establish quickly, develop a strong root system, and live longer:
Properly dig the hole
Amend the soil to suit each particular plant
Place the plant and backfill the soil
Provide ample water for each particular plant
Review our how to plant guide!
For detailed information, please download our planting guides:
We deliver to Southern California including Los Angeles County, Orange County, San Diego County, Riverside County, Imperial County, Ventura County, Santa Barbara County, and neighboring areas.
List of delivery zones and rates.

| Delivery Zone | Delivery Rate |
| --- | --- |
| Zone 1 | $69.00 |
| Zone 2 | $89.00 |
| Zone 3 | $109.00 |
| Zone 4 | $139.00 |
| Zone 5 | $179.00 |
| Extended Delivery | Contact Us |