Agave americana var. medio-picta 'Alba'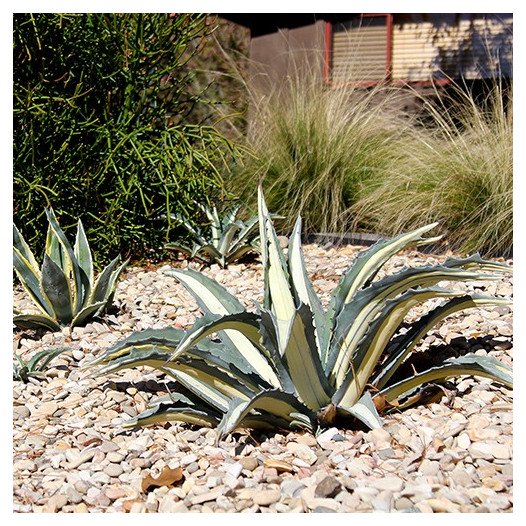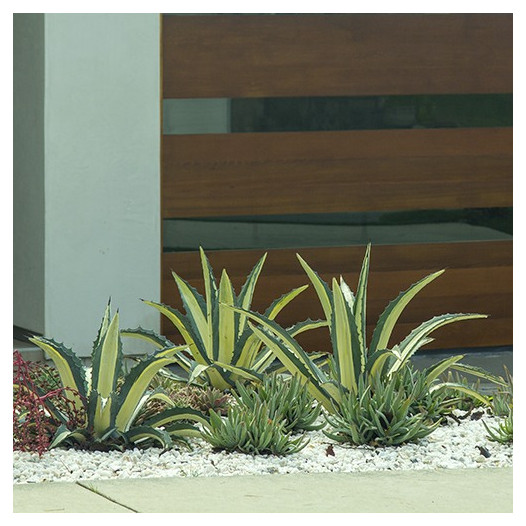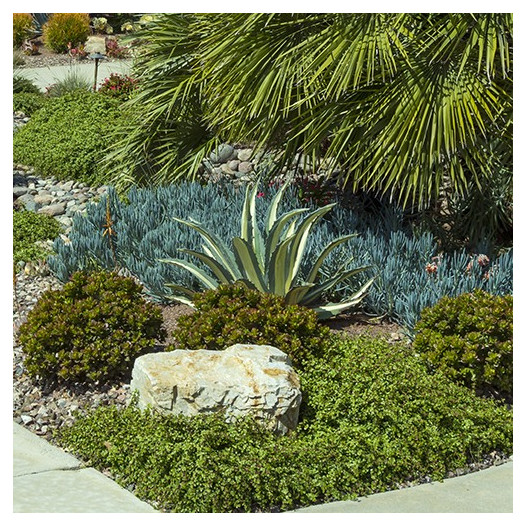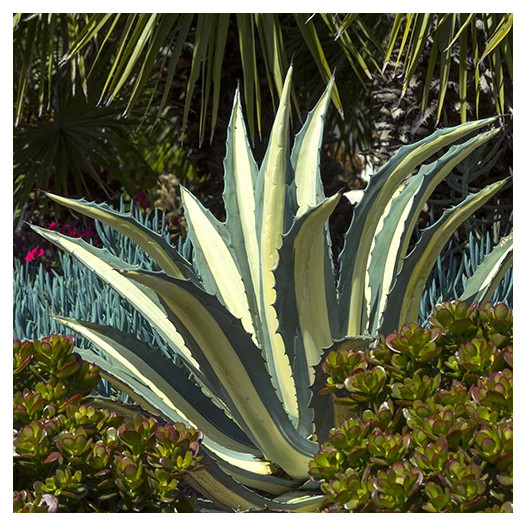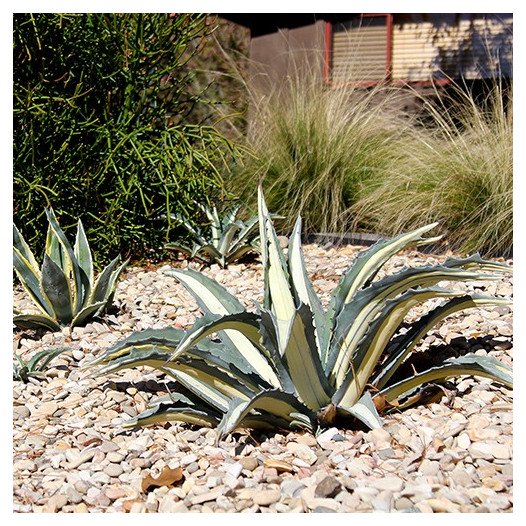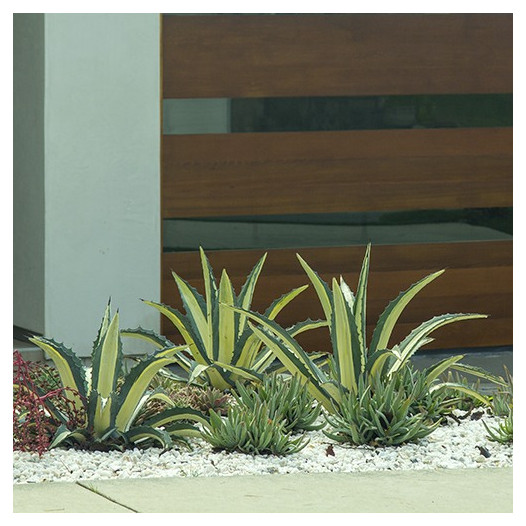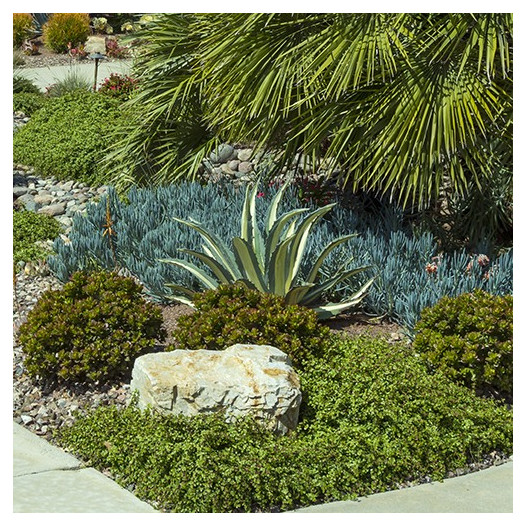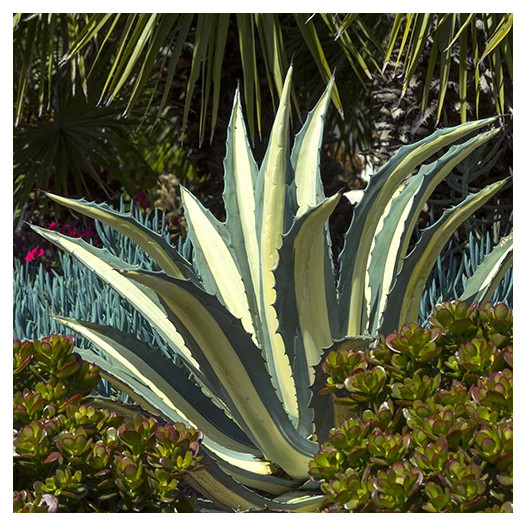 Agave americana var. medio-picta 'Alba'
Agave americana variety medio-picta 'Alba' makes a bold architectural statement in the landscape.  The general shape and form resembles the Agave americana in most every way, however it may not get quite as large.  This Agave will max out around 5 feet tall by 6 feet wide.  It will also get 'pups' around the base as it matures.  After about 8 to 10 years, it will produce a large towering flower spike, and then the parent plant begins to die.  Harvest the pups for replanting.  The White-Striped Agave is great for use on hillsides where there is ample room to spread as Agaves love to do.  Provide very infrequent watering, including during Summer.  Make sure to keep it far enough away from walkways where people may get poked!  It contains a mild toxin which causes irritation on the skin and is fairly painful.  Deer and drought tolerant and can adapt to coastal conditions.  Suitable for Xeriscaping.  Hardy to about 20 deg. F. 
---
Foliage: Evergreen
Sun Exposure: Full Sun (6+ Hours Of Direct Sunlight)
Water Needs: Low
Bloom Season: Infrequent
Mature Height: 4-5'
Mature Width: 5-6'
Attributes: Drought Tolerant, Xeriscape, Deer Resistant, Southwestern Garden, Mediterranean & Tuscan Garden, Seacoast Tolerant, Cacti & Succulents
---
Proper planting technique will help your plants thrive! Follow these simple steps to help your plants establish quickly, develop a strong root system, and live longer:
Properly dig the hole
Amend the soil to suit each particular plant
Place the plant and backfill the soil
Provide ample water for each particular plant
Review our how to plant guide!
For detailed information, please download our planting guides:
We deliver to Southern California including Los Angeles County, Orange County, San Diego County, Riverside County, Imperial County, Ventura County, Santa Barbara County, and neighboring areas.
List of delivery zones and rates.

| Delivery Zone | Delivery Rate |
| --- | --- |
| Zone 1 | $69.00 |
| Zone 2 | $89.00 |
| Zone 3 | $109.00 |
| Zone 4 | $139.00 |
| Zone 5 | $179.00 |
| Extended Delivery | Contact Us |