Punica granatum 'Wonderful'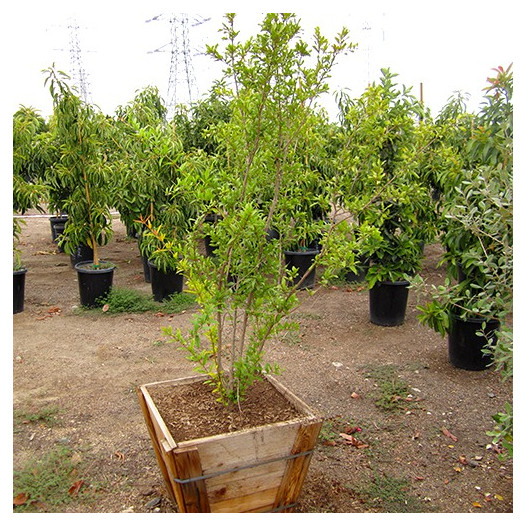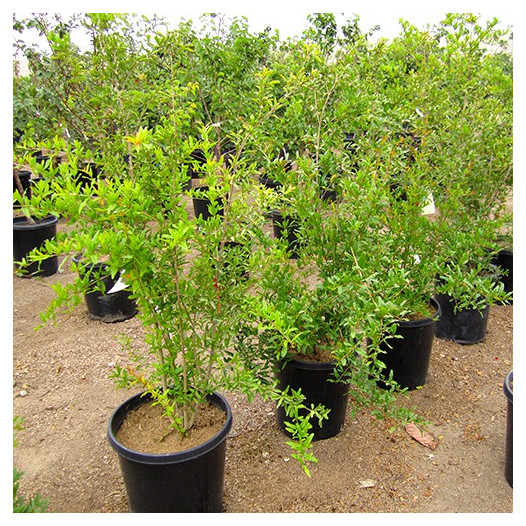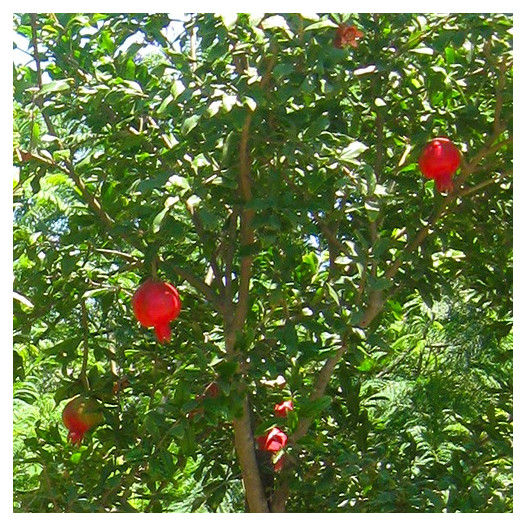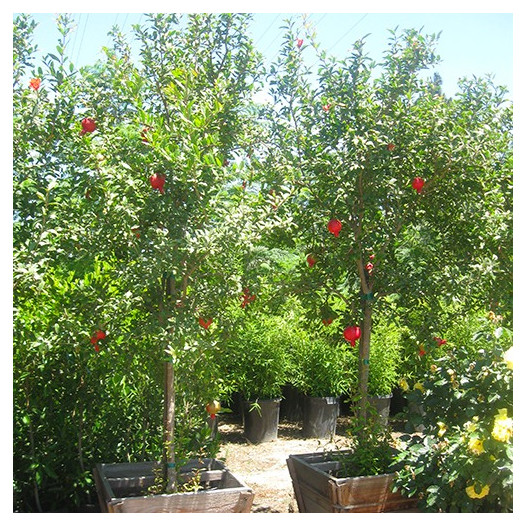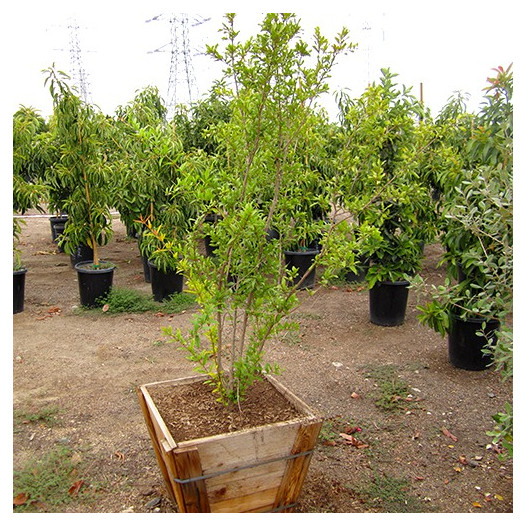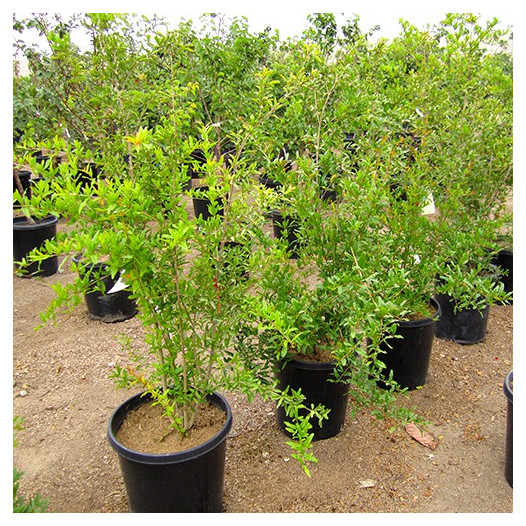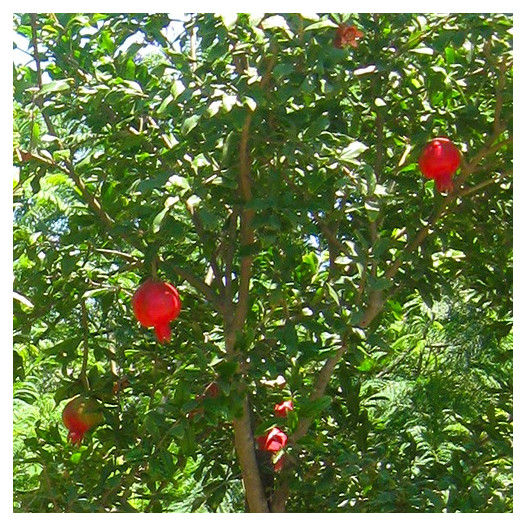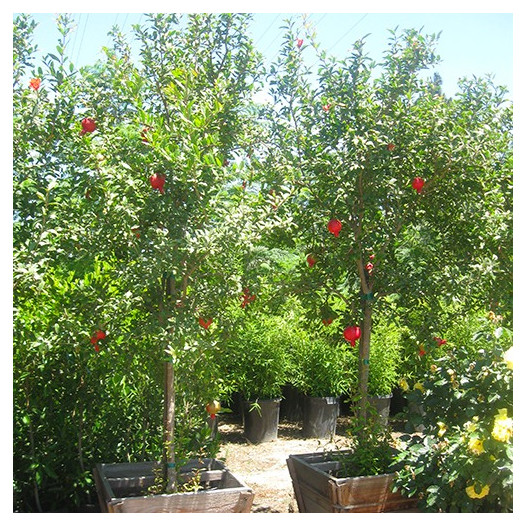 Punica granatum 'Wonderful'
The Wonderful Pomegranite tree can be used as an ornamental specimen in the landscape and will bear prolific amounts of big beautiful fruit maturing in the Fall.  With a large open canopy, this tree makes a nice small accent tree with small orange trumpet-shaped flowers appearing in Summer.  Get ready to have hummingbirds in your garden because Punica will have them swarming!  Fairly drought tolerant but will fruit the best when given regular water.  Plant in full sun to get the best crop.  Punica is also good for fire resistant landscaping.  This tree will loose most or all of it's leaves in the cool season, but exposes a nice unique multi-trunk branching structure.  Prune and thin out to keep it looking clean and airy.  Does well in most soils but prefers good drainage and deep rich soils.  Will reach about 20 feet tall but looks best when kept pruned to about 15 feet max.  One of our favorites!
---
Foliage: Deciduous
Sun Exposure: Full Sun (6+ Hours Of Direct Sunlight)
Water Needs: Moderate
Bloom Season: Summer
Mature Height: 15-18'
Mature Width: 11-15'
Attributes: Drought Tolerant, Southwestern Garden, Mediterranean & Tuscan Garden, Tropical Garden
---
Proper planting technique will help your plants thrive! Follow these simple steps to help your plants establish quickly, develop a strong root system, and live longer:
Properly dig the hole
Amend the soil to suit each particular plant
Place the plant and backfill the soil
Provide ample water for each particular plant
Review our how to plant guide!
For detailed information, please download our planting guides:
We deliver to Southern California including Los Angeles County, Orange County, San Diego County, Riverside County, Imperial County, Ventura County, Santa Barbara County, and neighboring areas.
List of delivery zones and rates.

| Delivery Zone | Delivery Rate |
| --- | --- |
| Zone 1 | $69.00 |
| Zone 2 | $89.00 |
| Zone 3 | $109.00 |
| Zone 4 | $139.00 |
| Zone 5 | $179.00 |
| Extended Delivery | Contact Us |