Magnolia grandiflora 'Little Gem'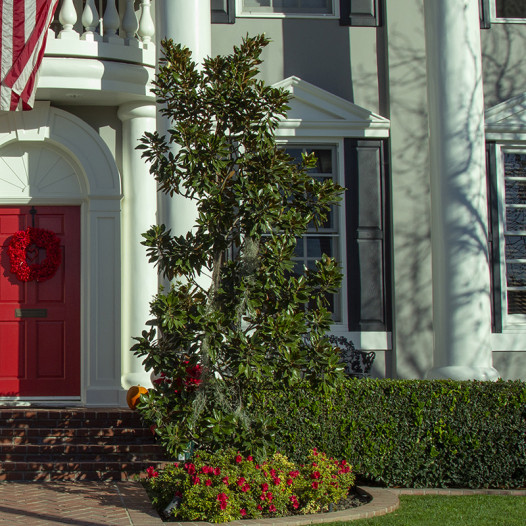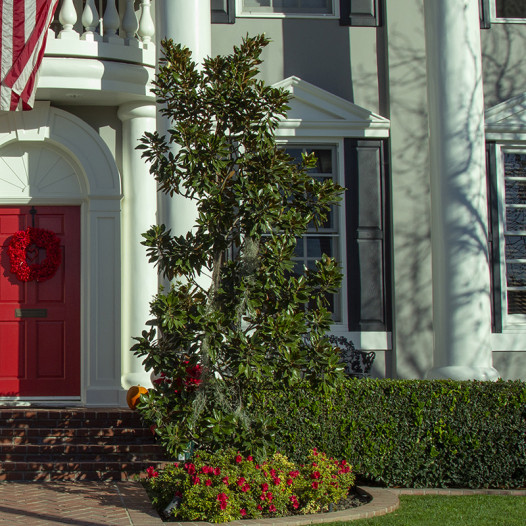 Magnolia grandiflora 'Little Gem'
A beautiful dwarf version of the stately Southern Magnolia.  The Little Gem Magnolia is evergreen, grows upright and tops out between 15-20 feet making it a great selection for smaller gardens.  Like many dwarf varieties, this tree grows fairly slow, putting on only about 12" a year.  The leaves are an attractive glossy deep green with a bronzy underside.  Large fragrant white flowers appear in late Spring into Summer, and may also bloom in the Fall given optimum conditions.  Flowers have both male and female parts.  Magnolia 'Little Gem' is adaptable to various soil types making it fairly easy to grow, and is resistant to many pests and diseases.  It is also seacoast tolerant.  Since it grows slow and compact, the root system is considered non-destructive.  Provide deep and infrequent watering once established.  USDA Zones 6-9.  
---
Foliage: Evergreen
Sun Exposure: Sun Or Part Shade
Water Needs: Moderate/regular
Bloom Season: Spring/summer
Mature Height: 15-18'
Mature Width: 7-9'
Form: Upright Rounded Canopy
Usda Zones: 6,7,8,9
---
Proper planting technique will help your plants thrive! Follow these simple steps to help your plants establish quickly, develop a strong root system, and live longer:
Properly dig the hole
Amend the soil to suit each particular plant
Place the plant and backfill the soil
Provide ample water for each particular plant
Review our how to plant guide!
For detailed information, please download our planting guides:
We deliver to Southern California including Los Angeles County, Orange County, San Diego County, Riverside County, Imperial County, Ventura County, Santa Barbara County, and neighboring areas.
List of delivery zones and rates.

| Delivery Zone | Delivery Rate |
| --- | --- |
| Zone 1 | $69.00 |
| Zone 2 | $89.00 |
| Zone 3 | $109.00 |
| Zone 4 | $139.00 |
| Zone 5 | $179.00 |
| Extended Delivery | Contact Us |