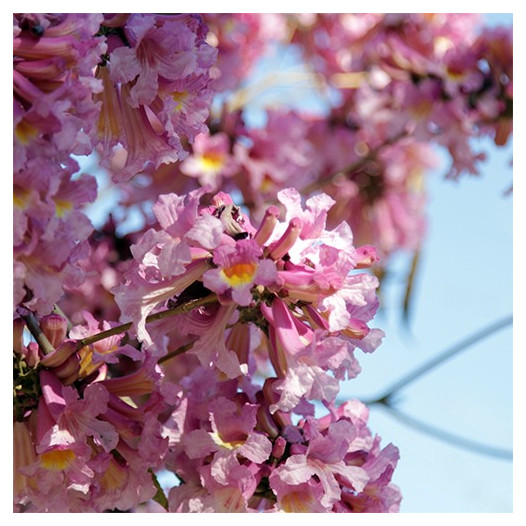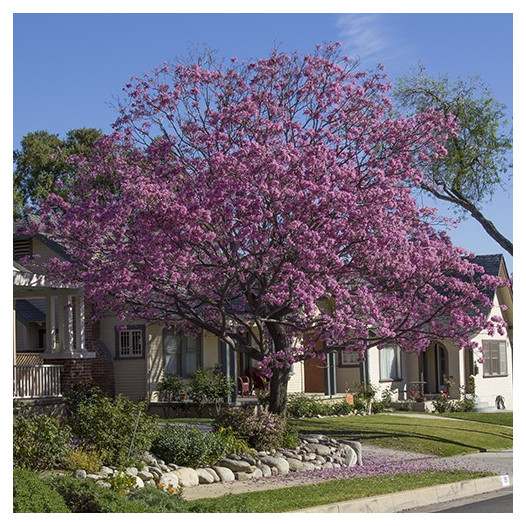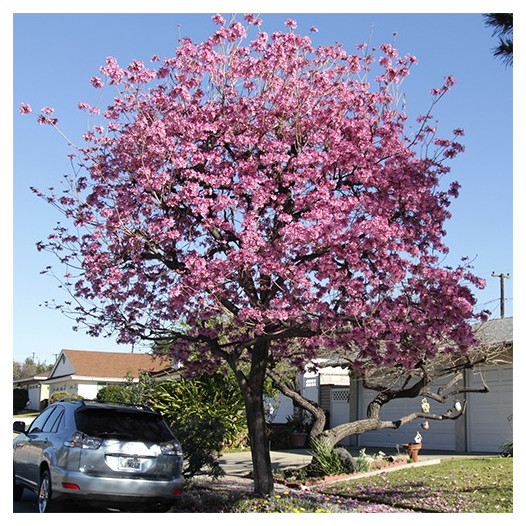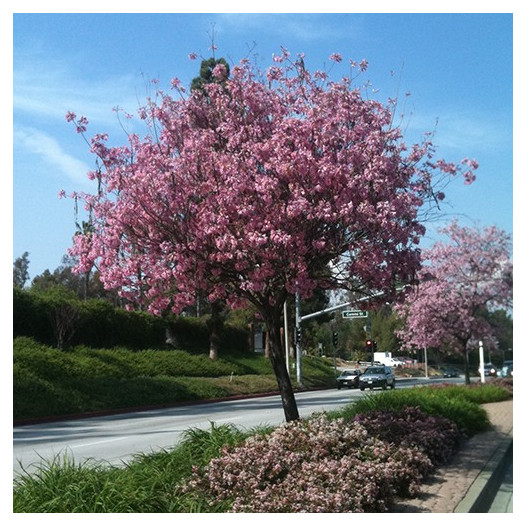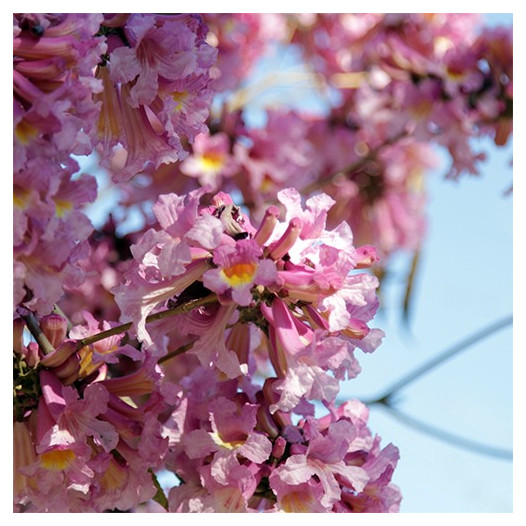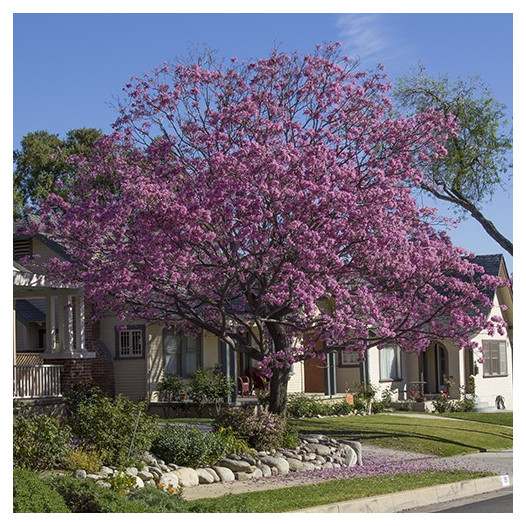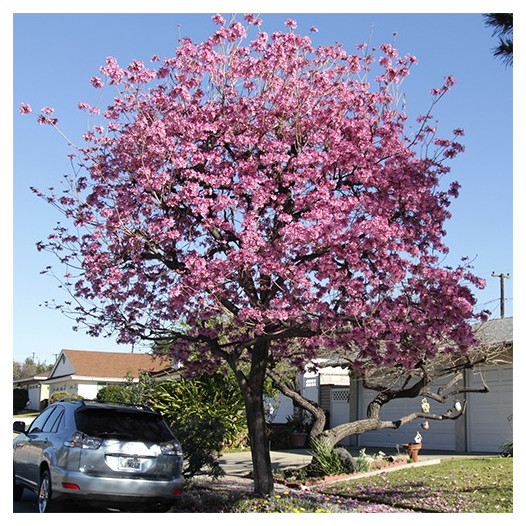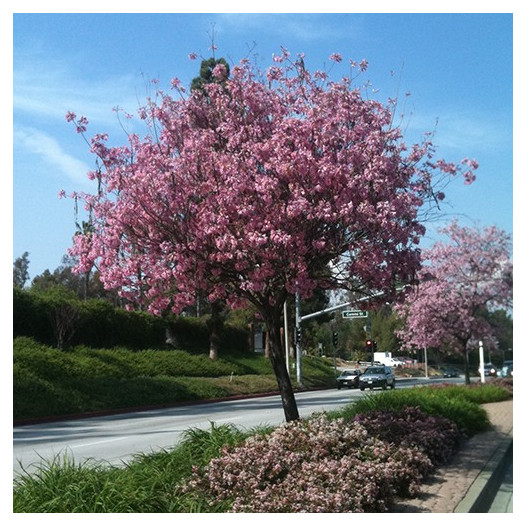 The Pink Trumpet Tree is an incredibly impressive specimen with it's showy flowers appearing every Summer like a giant ball of cotton candy.  Purchasing more mature trees is beneficial as the Tabebuia impetiginosa has been know to not produce blooms for several years.  In our opinion, 100 percent worth the wait!  It's fairly drought tolerant and enjoys warmer climates.  Yet it is also tolerant of seacoast conditions.  In it's maturity, Pink Trumpet Tree will reach up to about 25 feet tall by about 20 feet wide.  It's suitable to be used as a shade tree but is still small enough for residential use.  Note that this tree is deciduous so it will go completely bare in the cool months.  Hardy to about 25 deg. F.
---
Foliage: Deciduous
Sun Exposure: Full Sun (6+ Hours Of Direct Sunlight)
Water Needs: Moderate
Bloom Season: Summer
Mature Height: 22-25'
Mature Width: 18-22'
Attributes: Woodland Garden, Mediterranean & Tuscan Garden, Seacoast Tolerant, Tropical Garden, English & Cottage Garden
---
Proper planting technique will help your plants thrive! Follow these simple steps to help your plants establish quickly, develop a strong root system, and live longer:
Properly dig the hole
Amend the soil to suit each particular plant
Place the plant and backfill the soil
Provide ample water for each particular plant
Review our how to plant guide!
For detailed information, please download our planting guides:
We deliver to Southern California including Los Angeles County, Orange County, San Diego County, Riverside County, Imperial County, Ventura County, Santa Barbara County, and neighboring areas.
List of delivery zones and rates.

| Delivery Zone | Delivery Rate |
| --- | --- |
| Zone 1 | $69.00 |
| Zone 2 | $89.00 |
| Zone 3 | $109.00 |
| Zone 4 | $139.00 |
| Zone 5 | $179.00 |
| Extended Delivery | Contact Us |