Eugenia paniculata (myrtifolia)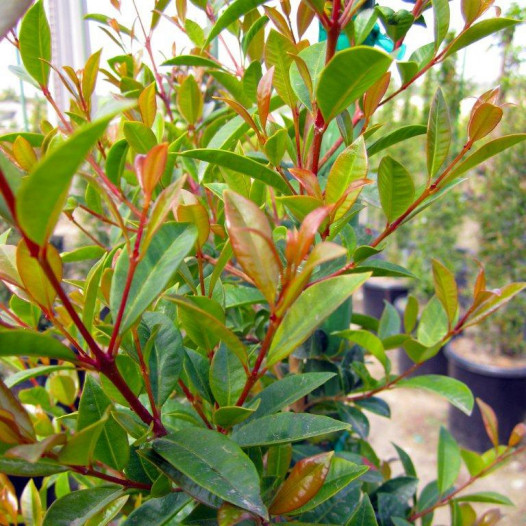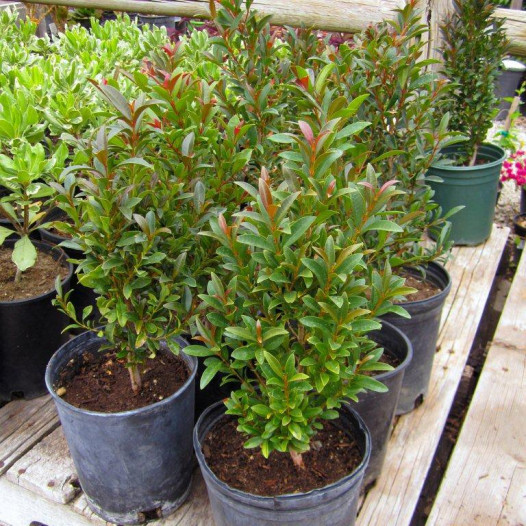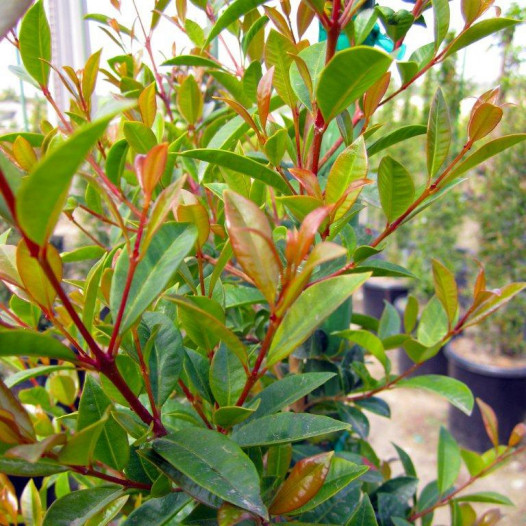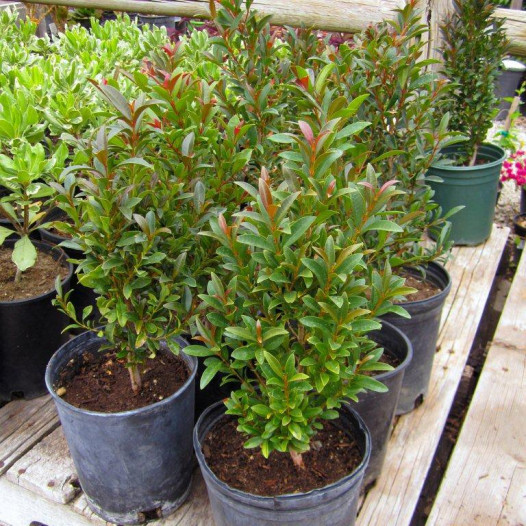 Eugenia paniculata (myrtifolia)
Eugenia, or sometimes know as Syzygium paniculatum, can be kept as a hedge or small tree and will grow very upright and columnar.  Great for property lines where dense screening is needed and will make a very attractive tightly pruned hedge.  Small berries are edible but can be messy near hardscape.  Ususally, this plant is pruned regularly as a hedge and will not have a chance to produce berries.  If left unpruned, Eugenia can reach up to 50' or more.  When planting as a screening hedge, plant approximately 3-4' apart.  New growth on the plant is susceptible to a psyllid which causes curling of the leaves and a bumpy texture.  It will usually not kill the plant. USDA Zone: 8-11. 5 gallon sizes are approx 3-4' and come on stake. 15 gal sizes are approx 5',  24" box approx 7-8' tall x 18-20" wide.  Note that 25 gallon tubs may be substituted for 24" boxes.
---
---
Proper planting technique will help your plants thrive! Follow these simple steps to help your plants establish quickly, develop a strong root system, and live longer:
Properly dig the hole
Amend the soil to suit each particular plant
Place the plant and backfill the soil
Provide ample water for each particular plant
Review our how to plant guide!
For detailed information, please download our planting guides:
We deliver to Southern California including Los Angeles County, Orange County, San Diego County, Riverside County, Imperial County, Ventura County, Santa Barbara County, and neighboring areas.
List of delivery zones and rates.

| Delivery Zone | Delivery Rate |
| --- | --- |
| Zone 1 | $69.00 |
| Zone 2 | $89.00 |
| Zone 3 | $109.00 |
| Zone 4 | $139.00 |
| Zone 5 | $179.00 |
| Extended Delivery | Contact Us |