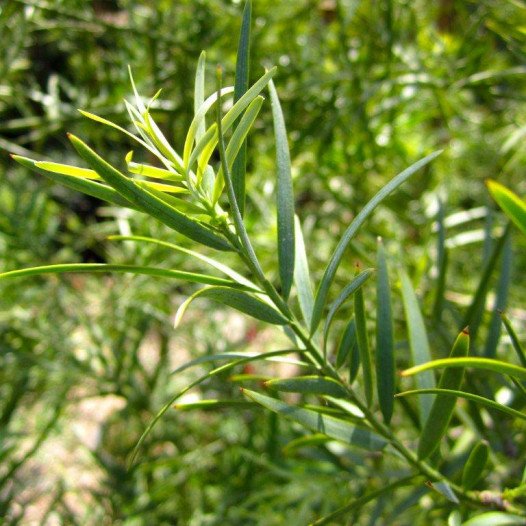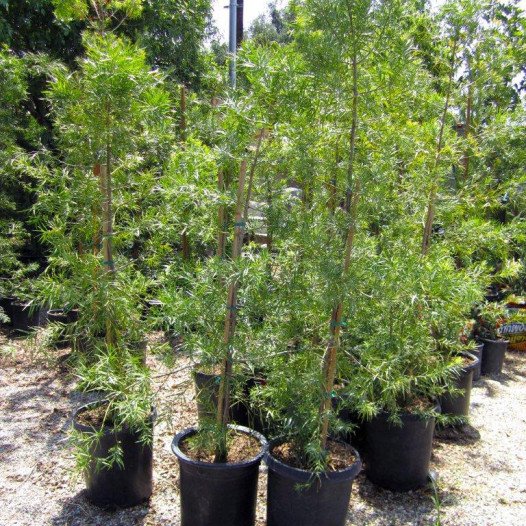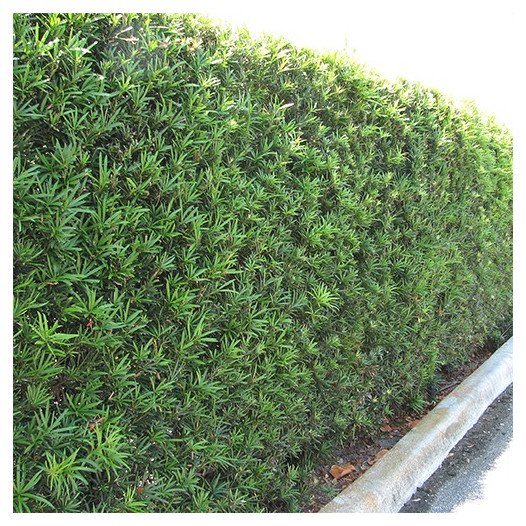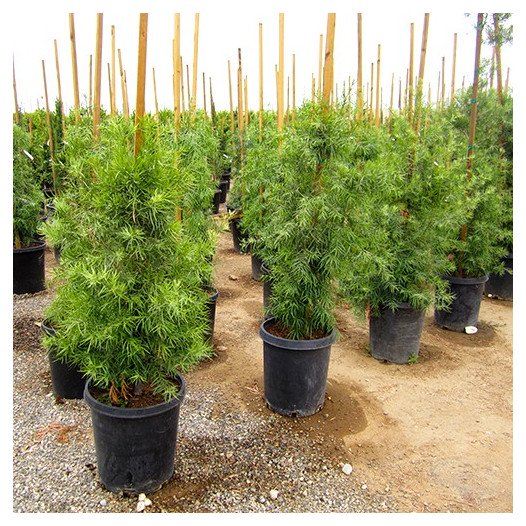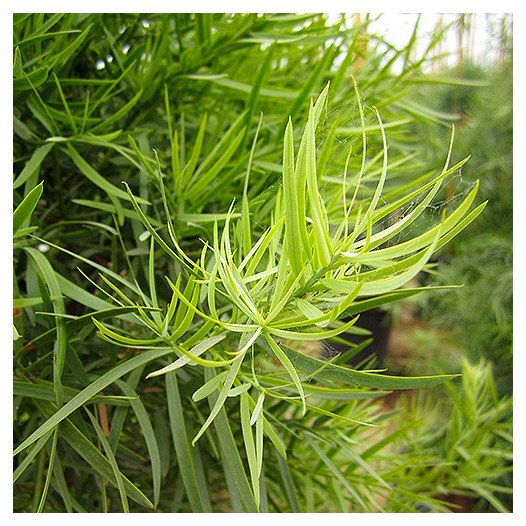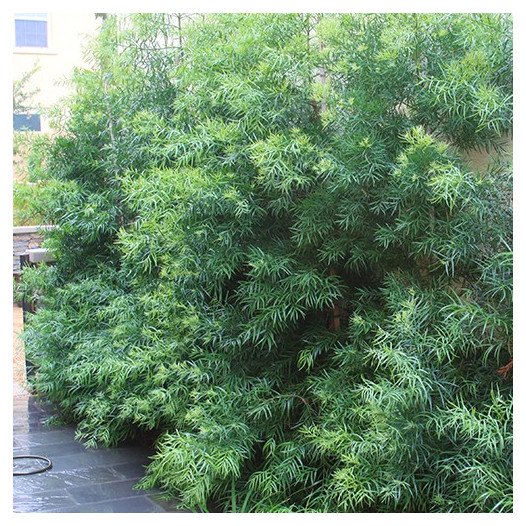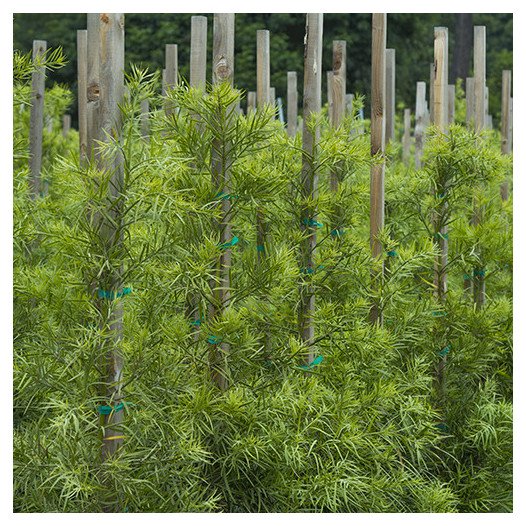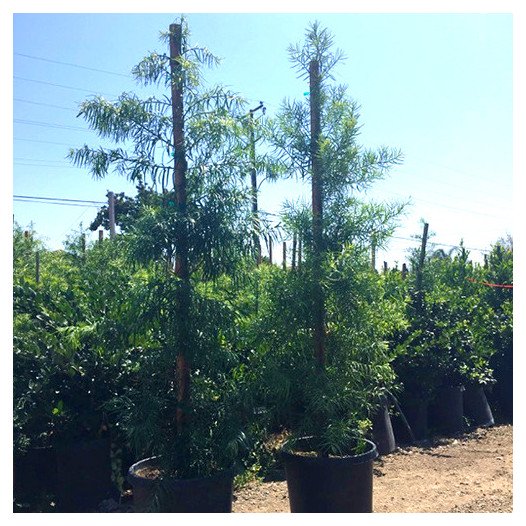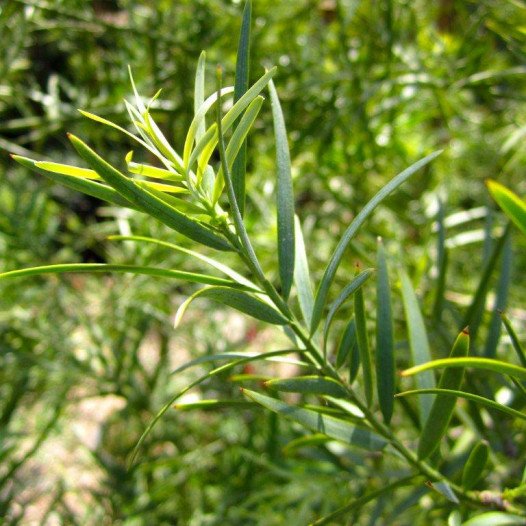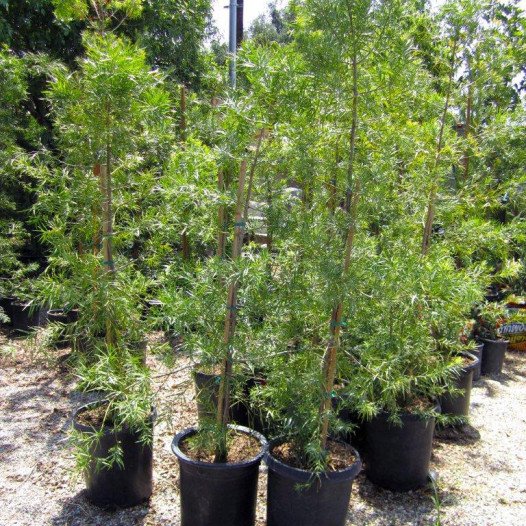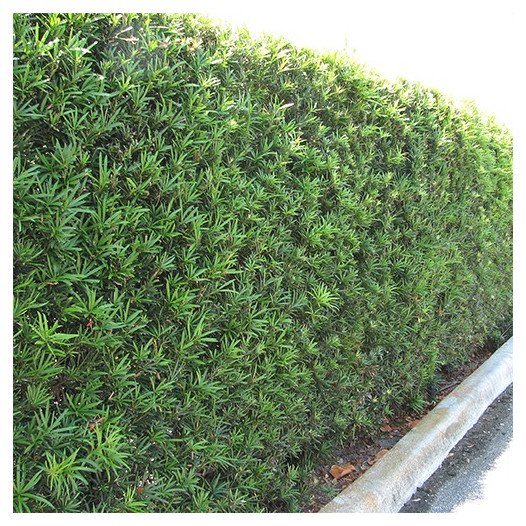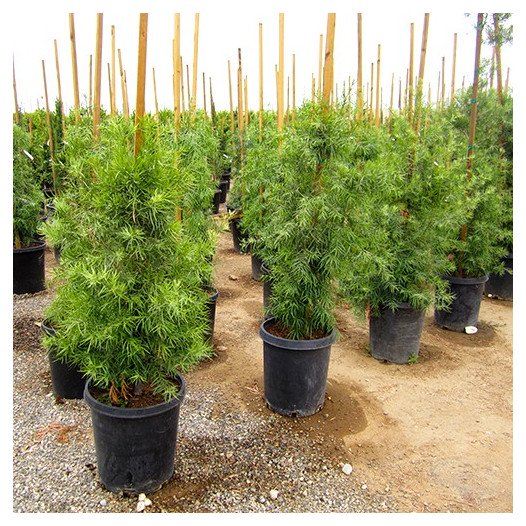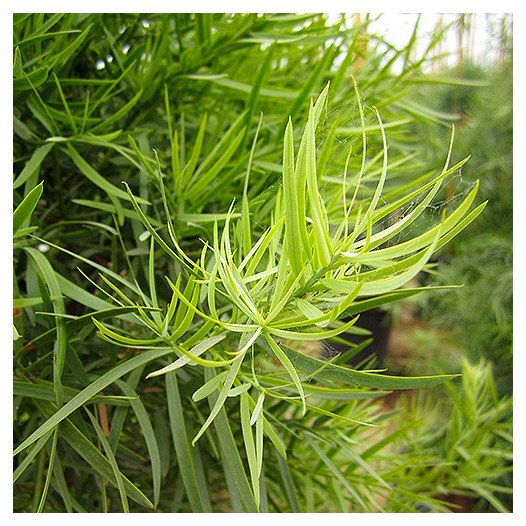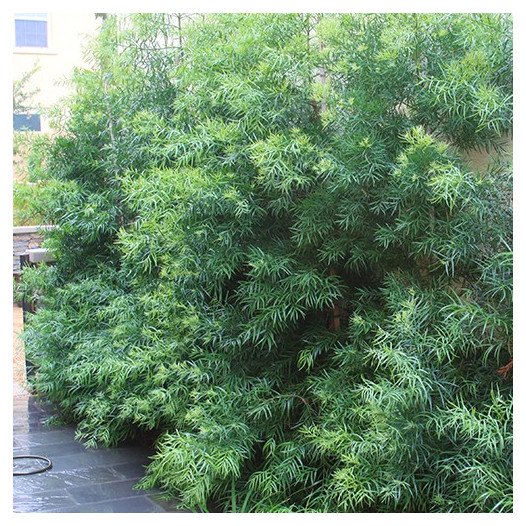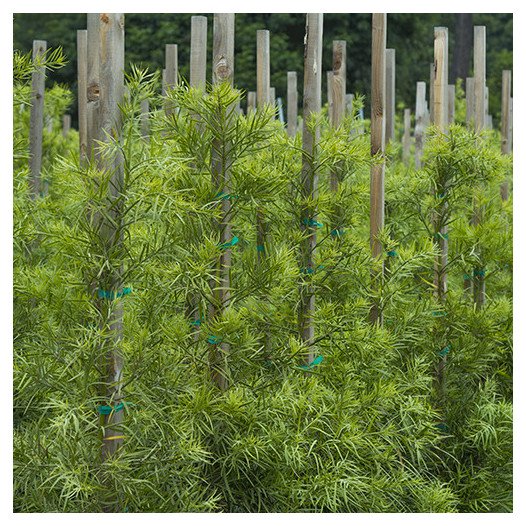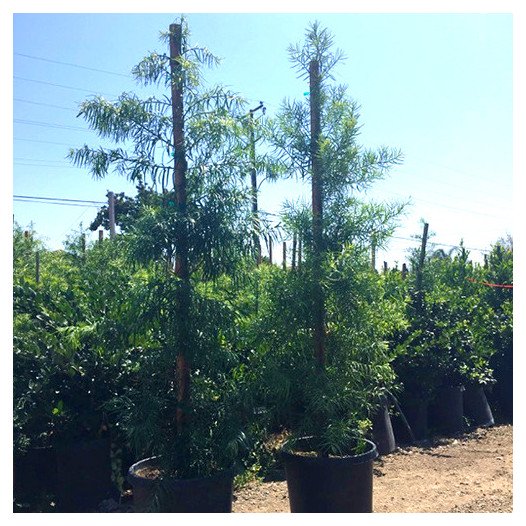 Podocarpus can be used as a tree, but is widely used as a taller screening hedge. Foliage is drapy and fern-like.  New growth is brighter green than old growth and makes a nice contrast.  Fern Pine softens up large expansive walls or screens off property lines for privacy.  Plant approximately 3' apart for use as a hedge.  Tolerates drought, deer, disease, seaside. Blooms are inconspicuous and foliage is dense making a nice green backdrop to any garden.   Specs on the Dat Sheet are given in mature tree form.  Can be kepts much smaller and tighter if used as a hedge/screen.  Provide regular water when establishing.  Native to Northeast Africa.  5 gallon sizes come approximately 2.5 feet tall.  15 gallons come approximately 5 feet tall by 16 inches wide. 24" box size and up varies. Please call or email for specs.  USDA Zone: 9-11
Note:  5 gallon sizes may range from 2.5 to 3 feet tall.  15 gallon sizes may range from 4.5 to 5' by 14" wide.  24 inch boxes may come approximately 7 to 9' tall by 20" wide. The growth between a 15 gallon and 24" box is approximately 3 years. Note that a 25 gallon tub may be substituted for a 24" wood box In some cases. 
These are averages.  Please inquire if you desire a more specific current height spec.  
---
Foliage: Evergreen
Sun Exposure: Sun Or Part Shade
Water Needs: Moderate
Bloom Season: Na
Mature Height: 22-25'
Mature Width: 11-15'
Attributes: Drought Tolerant, Deer Resistant, Woodland Garden, Mediterranean & Tuscan Garden, Seacoast Tolerant, Tropical Garden, Zen Garden, English & Cottage Garden, Hedge Plants
---
Proper planting technique will help your plants thrive! Follow these simple steps to help your plants establish quickly, develop a strong root system, and live longer:
Properly dig the hole
Amend the soil to suit each particular plant
Place the plant and backfill the soil
Provide ample water for each particular plant
Review our how to plant guide!
For detailed information, please download our planting guides:
We deliver to Southern California including Los Angeles County, Orange County, San Diego County, Riverside County, Imperial County, Ventura County, Santa Barbara County, and neighboring areas.
List of delivery zones and rates.

| Delivery Zone | Delivery Rate |
| --- | --- |
| Zone 1 | $69.00 |
| Zone 2 | $89.00 |
| Zone 3 | $109.00 |
| Zone 4 | $139.00 |
| Zone 5 | $179.00 |
| Extended Delivery | Contact Us |